Content
Introduction
Previsualisation (previs) is an essential phase in the design process of narrative art forms and media such as film, animated series, and stage plays. The possibilities that digital tools bring to this phase of production are immense, allowing early visualisations that support making creative decisions with much lower cost of changes than at later stages of production.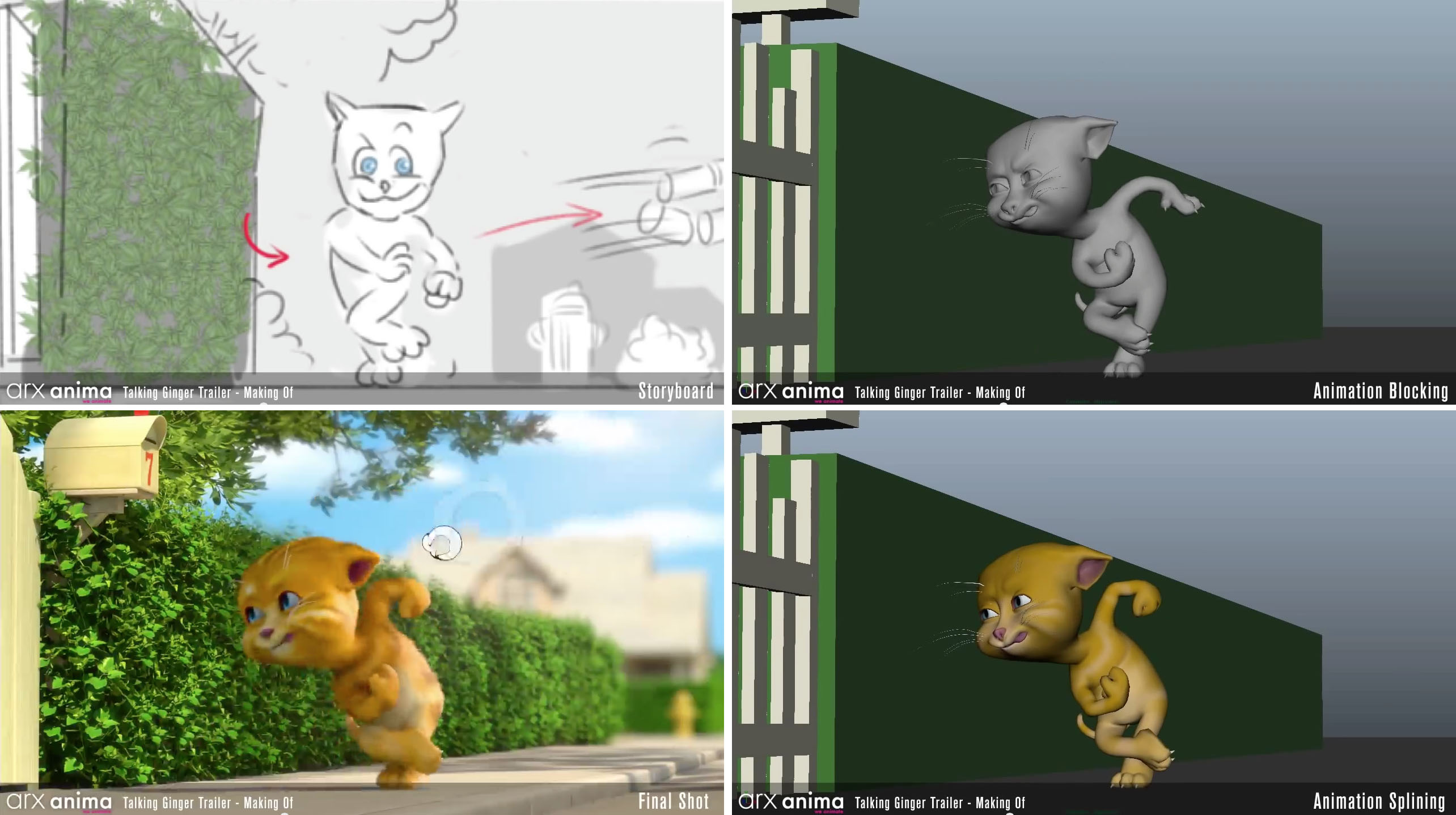 Yet these tools require trained skills that are not available in typical small- to medium-size productions. The goal of the first.stage project is to provide a toolset that brings the power of digital previs to productions in key application areas by being easier and thus cheaper to use: professionals can use these tools in practice immediately without large investment. This will make previs easier and faster, with significant benefits for production quality. The first.stage toolset will employ natural user interfaces that utilise innate abilities and existing skills of artists for key tasks in previsualisation. Visual elements can be selected from asset libraries via expressive commands, while physical media such as figurines or stage models can be integrated by 3D digitisation. Elements can be arranged and views defined by gestures. Characters, cameras, and scenes can be animated by demonstrating the desired behaviour in the style of performance animation. This functionality will be based on state-of-the-art asset libraries, engines and motion capture hardware.
The novel approach to previs that first.stage takes will have a direct impact on Europe's storytelling industries – from the film industry over tv /commercials to theatre and other stage productions. It will give key creative personnel – (art) directors, choreographers, and concept artists – more artistic hold over productions. Accessible previs tools will further have impact on related fields such as architecture or product design, down to effects in education programmes and off-market and laymen creative endeavours.
Workplan
The project is divided into 9 workpackages (WP) which will be described in more detail.
WP 1 - Requirements Analysis and Specification
In this work package the requirements in all four application areas (animation, stage, film, and effects production) are analysed. Building on a deep understanding of these the core functionalities are finalised and a general Natural User Interface (NUI) interface will be specified.
WP 2 - Asset creation methods and tools
In this work package tools for creating and editing of assets are developed. The interaction is based on the requirements and general NUI concept developed in WP1.
WP 3 - Animation and editing methods and tools
In this work package arrangement and animation tasks in previs are realized:
Layout: all elements (like characters, props, effects) can be spatially arranged using the NUI.
Animation: interaction methods for animation of characters (and other assets), including a workflow for designing effects animations based on simulation.
Camera-planning: support of view control via a NUI interface (e.g. via gestures).
Editing: Adjusting and refining existing animations via NUI techniques.
In all these tasks a high precision of NUI operations is considered a key factor. In general the user interface should support parallel and remote collaboration.
WP 4 - Architecture, sensor hardware and engine
In this work package a system architecture for all components is developed. It supports different input hardware (standard keyboard/mouse, camera-based and inertial sensing) and includes the animation, simulation and rendering engine. The hardware for structure sensing and face- hand- and full-body tracking is treated: integration of third party solutions and development of own so-lutions, basic gesture recognition and capture data processing.
WP 5 - Workflow integration and application
In entirely digital media (animation/VFX) digital production pipelines are established, defined by a chain of software tools and data exchange formats. There are typically specialists for tool use at each stage of the pipeline and specialists for its maintenance. For the success of the project it is important that the first.stage toolset smoothly integrates into these tool chains. This involves de-fining data (exchange) formats for assets and animations as well as identifying relevant meta in-formation (time, place, author, etc.).
Productions in art forms less suffused in virtual content (film, theatre) have their own challenges. Here, the optimal integration of first.stage may depend less on specific data formats. Rather it is important to identify how these new tools can be used to their full potential in established, tradi-tionally entirely analogue workflows, and devise and implement measures that guarantee this.
WP 6 - Evaluation
The evaluation is important to development of methods and tools as it provides feedback to the developers for refining their demonstrators. Besides the technical review, people from all application areas (animation film, stage production, film production) are surveyed. This will help to establish a community of experts during the runtime of the project. Questions are among others: training period for new tools, communication between team members, support of artist expressiveness by NUI interaction, acceptance in traditional institutions.
WP 7 - Management
The objectives of this work package are to perform the administrative and financial management of the project, to coordinate the contacts with the EC, to control quality and timing of project results and to resolve conflicts, and to set up inter-project communication rules and mechanisms.
WP 8 - Communication, dissemination and exploitation
In this work package the dissemination is done with the objectives to ensure a coordinated dissemination of the project results and to ensure the sustainability of the project results are setting up a proper exploitation strategy
WP 9 - Ethics requirements
The objective is to ensure compliance with the ethics requirements set out in this work package.
Impact
The first.stage project will furnish the creative industries developing and producing visual narrative media with several advantages. And not only will the professionals benefit: due to the ease of operation and the decreasing prices, equipment and software for production chains in film and performing arts are now becoming affordable for the consumer markets.
For the creative industries the use of previsualisation as a design tool is both an established and a brand new trend. Previs has long been established for high-end productions, which unfortunately are the ones in which a lot of money and the know-how of technical staff that come with it, are involved. For smaller productions, lower budget animation and theatre and performing arts shows in general, professional digital previs tools have not been an option. That does not mean that pre- visualisation has not been used, just that the tools employed have been far away, both in affordability and ease of use, from an ideal solution.
The first.stage project will change that in a substantial way, by providing not only tools that are affordable to smaller studios, filmmakers, theatres and other companies working in the medium of visual narrative art, but also by making these tools easy and intuitive to use. This will allow the users to experience previsualisation anew, and lets them create with the skills they already possess, in a medium that is close to the one the actual production will occur in. In addition to the creative benefits this so obviously creates, it will also have a tremendous impact on the cost structure of a production. One of the focuses of the first.stage project is to integrate the previs as seamless as possible into the overall production, thus creating synergies and allowing co-located teams to work together to a degree that has previously not been attainable without considerable fiscal backlash. This, in turn, allows smaller production companies to be more cost-efficient and competitive, thus enriching the creative scene with more diverse productions possessing a high degree of sophistication.